5 Tips to Increase your Online Exposure
March 17, 2020, 2:07 a.m.
Kyle Linden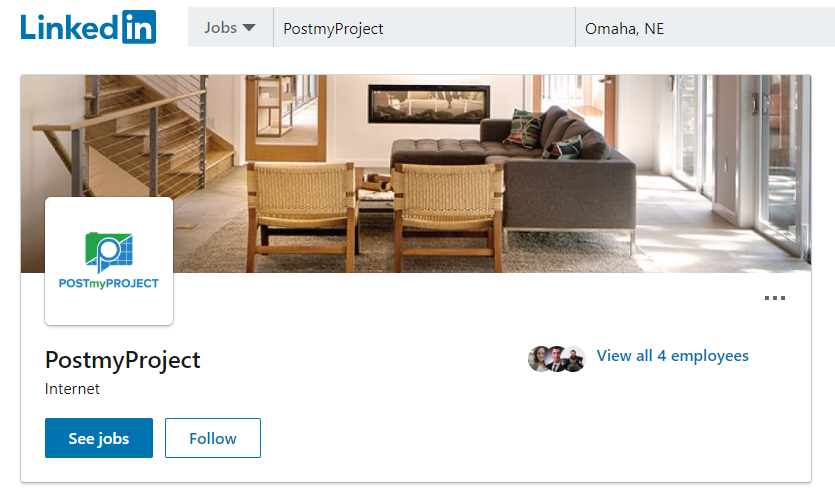 I've been in the construction industry for twenty years and the online industry for over a decade now and have owned three different businesses. My first business was a home exterior company where 50% of our sales were through new online leads. I grossed $360,000 my third year and I did this by having the best small business website in the area. Doing this isn't as hard as you might think. A simple WordPress site or similar can be all that you need to be better than your competition. The best part is, you can easily do it yourself. My other business was an off the cuff handyman company. In this model, I focused primarily on free social media accounts and writing articles. I was able to find as much work as I wanted. Finally, I founded PostmyProject.com where I'm now focusing on scaling an internet company that helps other businesses get better exposure and more easily connect with customers.
Write Some Articles
The king of online presence is content. As they say," Content is King". If you have any sort of business, you should be producing content that drives users to you organically (not paid advertising). A blog article a week is ideal, but if you can get exposure when you need it, you'll be doing better than most companies. You can do this by having your own simple website and writing 600 word articles with meaningful content that people want to know. After all, you're the expert, you should know! If writing articles isn't your thing, Social Media like LinkedIn and Facebook offer a great medium to connect with your current and future customers. Often, you can take a picture of something pertinant and write a quick blurb and get up to 1,000 views without too much effort. Of course, the more effort you put in, the better the results you can get. When you do write articles, it is important to share links to them on all of your companies social media accounts. Think of it as a spider web and the stronger your spider web is the more likely you are to catch traffic (it's a fly metaphor).
Free Listings
Don't miss out on opportunities to sign up for free listings. There are plenty of large and small companies that offer free places to list your company. Websites like Google and Facebook are a few that you should definately be on. While the mainstream websites are mainstays, smaller directory sites can help grow your spider web. I don't know how many times I asked how someone had heard of me, and they mentioned a search engine I hadn't even heard of. It happens and sometimes it doesn't take much to be ranked number one on some website that isn't mainstream. Often, these more affordable websites offer opportunities that will help you get a greater exposure for your buck.
Paid Listings
While free listings are optimal, you can't have a strong web presence without the interlinking of paid and organic content. For example, let's say you write an amazing article about how important it is to get your house painted every five to seven years. You should then share this article on several different sites to link to it. Then, using paid advertising like Facebook or Google Adwords, you can hone in on those keywords that are most likely to send you the traffic you're looking for. On this same blog article, you may want to be number one for the keyword," Exterior Painting". (below is a Google keyword search - Exterior Painting, Omaha, NE).

As you can see, for an ad spend of $320 a month, you can drive 430 users to your blog article. If in that same blog article you provide a link to get a free estimate or 'contact us', you will be driving traffic at a positive rate of return. For example, if your margin on your average exterior repaint is $1,000, and you get at least one lead off of your paid advertising then you'll be netting $680. Moreover, the extra brand recognition and word of mouth you get from the job may be ten fold the value of actually doing the job. It is important to supplement organic marketing with paid when you get a chance. Other sites like Facebook offer a more simple approach, but remember, the more work you put in, the more results you are likely to get. I don't know too many painters that are into Google Adwords, but the ones that are, are doing well.
Email marketing
I know this one sounds dumb, but email is still the best way to communicate with your customers. There are two companies out there that I want to recommend when it comes to email marketing: Constant Contact and Mail Chimp. With plans starting at $10-20 a month, you'll be able to not only reach your customers, but keep track of them. Email services allow you to easily compose and send out mass emails with promotions. Even better, you can see who reads your emails and clicks what links. That way you can tell how effective your emails are. For example, if you are slow during the winter, then send out an email offering 20% off to keep your crews busy. Typical email services use something called floating "IP's" that are shared among many different users so your emails don't get sent directly to spam; which will happen if you use your regular email over and over again. Plus, these companies help you comply with spam laws.
Get Reviews
Lastly, if you aren't generating reviews from your customers, then you are missing out on a major branding opportunity. The first place people go when they want to see how well you will perform is to check out your reviews. In this same manner, it is important that you actively seek reviews. Everytime you get a job done, you should ask for a review either on the spot or through direct phone or text messaging. Those individuals that actively seek reviews will portray a postive image while increasing their organic rankings as more online users are connected to your company.
While these five tips are needed to have a good online presence, having just a few of them will help you be above the competition. The stronger your web presence is, the more customers will be able to find you. PostmyProject offers all providers a free lising. All you have to do is register and make sure all of your information is correct. At PostmyProject, we have added easy to integrate social media links to your free listing. Adding more listings will only increase your online presence, so take advantage of everything online!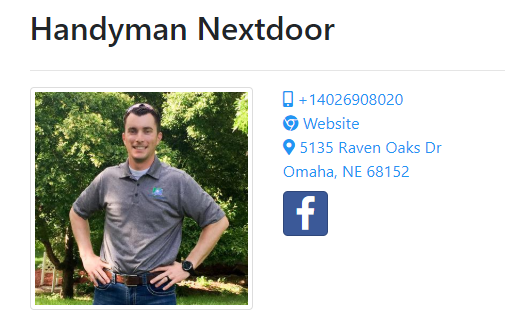 If you're interested in having us write a blog article about your company, please contact us at [email protected]