How to Safely Sell Your Home and Prep it for Virtual Showings Amid the COVID-19 Lockdown
May 12, 2020, 7:18 p.m.
Kyle Linden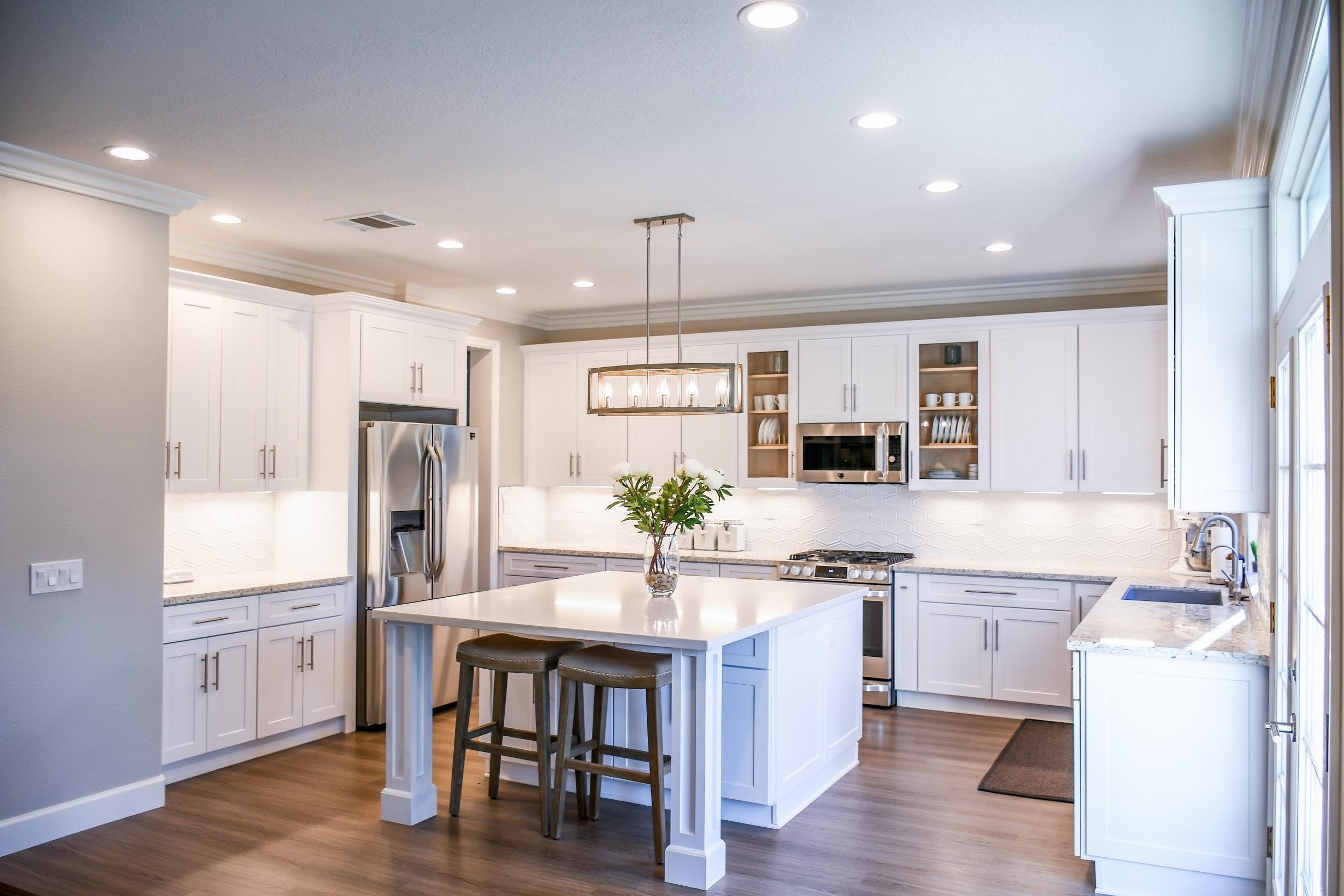 Whether you've sold several homes in your lifetime or you're getting ready to sell a house for the first time, it's time to reimagine nearly everything you thought you knew about this process. Instead of hosting weekend-long open houses or welcoming prospective buyers into your home for last-minute showings, the coronavirus outbreak will require you to host virtual viewings and 3D walkthroughs of your home, which may be a bit of a challenge with your family working and schooling from home. For some tips on selling your home amid the COVID-19 lockdown and prepping it for virtual showings with potential buyers, check out the following resources!
Complete a Few Quarantine-Friendly Renovation Projects
As you get ready to sell your house during the pandemic, it's important to complete a few DIY renovation projects that will help to boost the value of your home and entice prospective buyers without putting the health and safety of your household at risk. According to Tool Review Lab, the safest improvement projects to complete during the pandemic include DIY upgrades or projects that don't require you to bring a contractor into your home. A few of these home upgrades and improvements include:
Converting a spare room, closet, or nook into an office.

Boosting curb appeal through landscaping, painting, and other outdoor projects.

Painting your kitchen cabinets and replacing the hardware.
If you do need to hire a contractor for an emergency home repair, such as a serious roof leak, request that he or she wears shoe booties during the visit and thoroughly disinfect your home after the contractor leaves.
Explore Your Options
Once you complete a few quarantine-friendly improvement projects, you'll need to explore some safe options for showcasing your home during the coronavirus outbreak. To show your home digitally instead of welcoming strangers into your house for in-person viewings, you could utilize virtual staging tools, 3D home scans, digital neighborhood walkthroughs, or real estate video tours — including photos and videos that can easily be shared via email. However, a tech-savvy listing agent can help you to explore your options and come up with the best solution for showing your home during the pandemic.
If you do offer in-person viewings, clean and disinfect your house before and after any showings with prospective buyers, and keep shoe booties and hand sanitizer readily available for guests to use. Additionally, all guests must comply with the CDC's social distancing guidelines.
Prepare Your Home for Virtual Showings
Next, it's time to begin the process of staging your home for any virtual showings, video tours, or 3D scans. To get an idea of how other sellers in the Omaha market are showing their homes during the COVID-19 pandemic, look at online real estate listings for inspiration and pay attention to housing trends and sale prices to find out how much homes are selling for in your area. Several other virtual showing tips to keep in mind include the following.
Before a virtual home tour, turn on the lights and open all closet and cabinet doors.

Use a combination of

natural

and artificial lighting to showcase your home's best features, including rooms like the living room, master bedroom, and kitchen.

Declutter your house

to keep it as clean and organized as possible as you shelter in place with your family.

Focus on the home's layout and any items that cannot always be photographed well, including the floors, fixtures, and finishes.
In the age of the coronavirus, it's also important that you provide your prospective buyers with as much information about the property as possible. This includes information about any cosmetic defects buyers should be aware of, blueprints of the home's floor plan, and the results of a preliminary property inspection.
In Conclusion
Selling a home in the era of the coronavirus takes some tech skills and creative thinking, but these tips will help you to showcase your house in a way that appeals to your prospective buyers from near and far. By completing a few DIY renovations and offering virtual showings, 3D scans, and video tours of your home, you'll showcase your property's best features while keeping your household safe and healthy in the process.